Seduction is on Giovanni Francesco's mind when he wakes his lover Molly Bennett with a sweet kiss.Licking and nuzzling his way down Molly's body, Giovanni eventually reaches his lover's creamy slit and worships her with his mouth. When he presses his throbbing erection against her hot center, Molly takes her cue.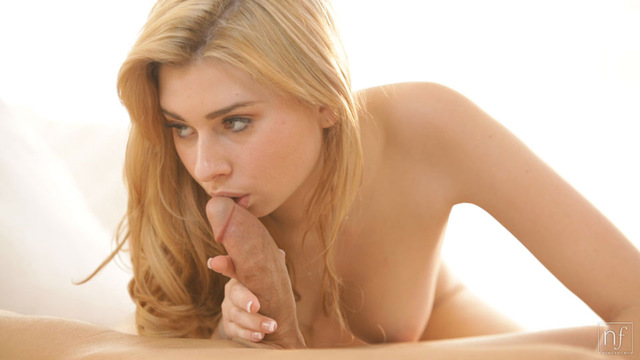 Wrapping her warm lips around his big cock, Molly licks and sucks her man's dick. Cupping his balls in her hands and then suckling them, she climbs on top of him to engulf his dick in her eager mouth.
Unable to stay apart any longer, the pair comes together when Molly crawls forward to mount her beau in reverse cowgirl style. She massages her swaying breasts, pinching her turgid nipples as she rides her man.
To see more of this gallery make sure to click here

Pressing his lover forward to enter her doggy style, Giovanni's thrusts grow faster. The deep penetration pushes Molly over the edge and she cums with a moan.
Unwilling to be the only one to take pleasure from their encounter, Molly climbs on top of her man for a deep kiss. She guides Giovanni's pulsing cock back into her tight sheath where he pumps in and out of her until the just before the moment of his climax. As he falls over the edge, he pulls out to cover his woman in his liquid love.
To see more of this video make sure to click here