Ryan Driller has planned a good night for Zoe Wood, and it all starts with a limo ride. Zoe is totally seduced by the awesome ride, and as Ryan starts to get a little bit handsy Zoe finds that she's totally into the idea of getting it on in a moving vehicle.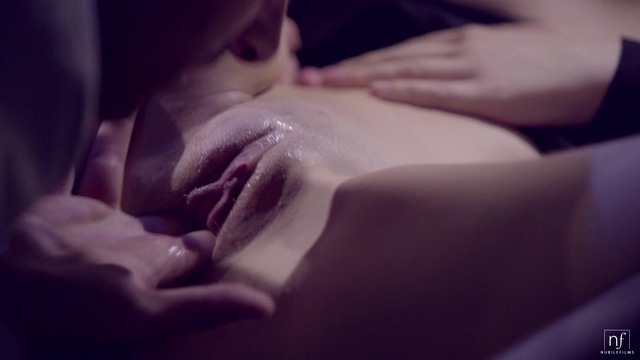 Soon Ryan has pulled Zoe's full breasts out to suck on her puffy nipples while his hands have gotten busy peeling off her thong so that he has free access to her creamy shaved pussy. Ryan's magic fingers know just how to touch to get Zoe hot and bothered, but it isn't quite enough to drive her to climax yet.
Repaying as good as she's gotten, Zoe pulls Ryan's pants off and dives down onto his cock with her hot wet mouth. Between her sweet lips and her soft hands, she works him to total hardness so that he is all ready to slam home into her juicy twat when she presses her back to his chest for a spooning fuck.
After a brief pause where Ryan goes to work finger banging Zoe's cooch, he helps her to stand up in the moving vehicle and lean forward so that he can take her from behind. Slamming into her slick channel, Ryan thrusts his hips until Zoe's gasps of eagerness let him know that he has brought her over the edge.
Dropping to the limo's seat, Ryan pulls Zoe into his lap so that she can straddle his legs and ride him like her own personal stud. With each grind of her hips, Zoe's whole body quivers with excitement and her boobs bounce freely above her dress in a blatant show of her desire.
When she finally flies apart a second time, it takes Zoe just a moment to collect herself. Getting back onto her knees, she sets off on a mission to make Ryan cum as she works him with her hands and mouth until he explodes deep in her throat. As Zoe licks Ryan clean, she knows that their night out has probably been derailed, but she can't help a satisfied smile anyway.